Driving growth through sustainable packaging
Opal Fibre Australia Wodonga.
In a move to meet growing market demand for sustainable fibre packaging, Opal is investing more than $140M to construct a state-of-the-art, high speed regional manufacturing facility for cardboard packaging.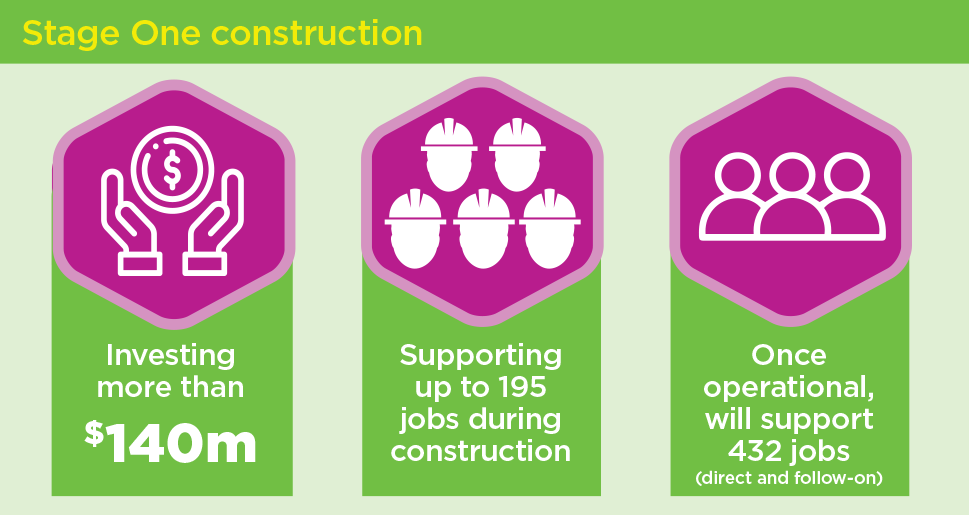 Located at the Logic Wodonga industrial estate in Victoria, the facility is being constructed in two stages. Stage One will deliver a highly automated, sophisticated 47,000m2 manufacturing site. A future Stage Two would expand the
site to increase its production capacity.
Demonstrating Opal's integrated value chain and commitment to circular economy principles, the site will use recycled and recyclable paper from our Botany and Maryvale Mills, to produce sustainable packaging that can also be recycled.
Construction is expected to be completed by April 2023. Following fit-out and equipment installation, the site is expected to begin operating from October 2023.


Opal Fibre Australia Wodonga