Get to know our Opal people: Heidi D'Elton
This year for R U OK? Day, we caught up with Heidi D'Elton, Head of Safety Engagement and Wellbeing at Opal.
Please note: This information is provided for informational or education purposes only, and is not a substitute for and should not be taken as professional health advice.
Heidi has more than 23 years of experience in the health and wellbeing space and enjoys supporting people. "I genuinely love helping people to find the support and tools to get back to their happiest and healthiest selves," she says.
Heidi's typical workday varies from working on Opal's wellbeing structures and supports, including EAP and general mental health initiatives, to project work. "I also work on pre-employment medical assessments, Flu vaccinations, on-site preventative health services, and fitness for work review. All this work is being done so team members have access to the same health and wellbeing benefits and supports," she says.
Heidi considers R U OK? Day as an important awareness event because stigma and isolation are such a danger when it comes to mental health. "Giving all team members the tools to recognise the signs in their peers and the confidence to have a conversation, will absolutely save lives," she says.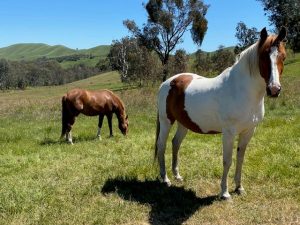 Heidi looks after her own mental health and wellbeing by taking her two dogs for walks and spending time on her farm with all her animals, including two cats, three horses and a herd of black Angus cattle. Heidi also enjoys gardening and taking in the fresh air.
Throughout her career, Heidi can point to countless examples demonstrating a positive link between improving employees' mental health and increased awareness in general. "Days like R U OK? Day have led to both help-seeking behaviours in individuals and support being extended by peers.
"Any time a conversation starts about mental health, an opportunity presents to change the course of a life in a positive way," she says.
Heidi acknowledges that work colleagues, friends and family supporting each others' mental health is the most common support that people seek when they are struggling or in a crisis. "This is why improving overall awareness, destigmatising and improving our support structures for team members and their immediate families is so important for health and wellbeing." she says.
To find out more about R U OK? Day visit: https://www.ruok.org.au/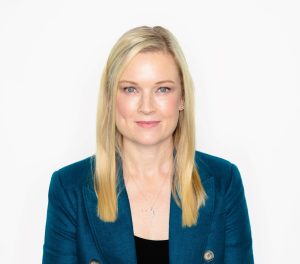 Get to know our Opal people: Heidi D'Elton