Opal and Accu-Label. Sustainable, sticky produce labels
Overview
Your fruit and veg labels have the potential to be 100 percent plastic-free, thanks to an exclusive agreement between Opal and Canada-based Accu-Label.
In addition to supporting branding with a wide range of shapes, sizes, and print options the Accu-Label solution provides paper-based labelling technology as an alternative solution to plastic labels. Opal's access to the paper label technology can take advantage of cutting-edge traceability to ensure ethical sourcing of produce throughout the supply chain.
Opportunity
Accu-Label specialises in state-of-the-art labelling for a range of fresh produce, using flexo label printing. Opal offers sustainable paper and fibre packaging solutions to suit everyone's needs. Together we saw an incredible opportunity to print fibre-based labels to replace traditional plastic labels.
Our vision was to make better use of the established and refined technology. The solution would meet our customer's sustainability goals and cater to consumer's rising demand for sustainable packaging.
An exclusive distribution agreement was established for the patented, high-speed labelling system to be implemented across Opal sites in Australia and New Zealand, using Opal paper.
Execution
Opal began manufacturing with the innovative paper-based label technology in mid-2021 across Australia and New Zealand.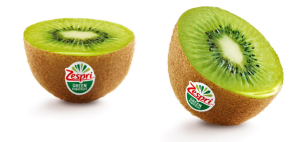 The technology boasts the ability to enhance profitability by reducing labour costs by maximising produce pull-through and applying up to 15 paper labels per second. The machinery requires limited maintenance and can cater for various label shapes, sizes and designs. The printed labels can also host traceability, and fair-trade credentials, with high resolution colourful branding.
Despite the high-speed efficiency of the machinery, losing labels throughout the supply chain isn't an issue customers have to worry about. A key feature of the labelling system is the ability to provide the highest label adhesion rates in the industry, particularly on wet and fuzzy fresh produce. The high performance of the label is demonstrated by Zespri—one of the largest adopters in New Zealand who have been utilising the technology for their kiwi fruit. Zespri are forecasted to use more than 800 million labels in 2022, with greater numbers predicted for future years.
Outcome
The partnership between Accu-Label and Opal has changed the fresh produce landscape. As Opal continues to strive toward sustainable solutions, the Accu-Label solution demonstrates our commitment to forward-thinking, and sustainability for future generations.
Contact
For more information about using Accu-Label for your fruit and vegetable labels, contact Lewis Worthing – lewis.worthing@opalanz.com.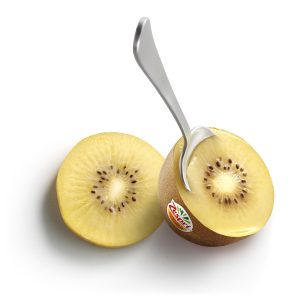 Opal and Accu-Label. Sustainable, sticky produce labels