Savoy and Jatz Multi-Pack Solution
Customer demand for bulk value packs drives innovation
Opal's focus is on developing sustainable and innovative packaging solutions for our customers, particularly in the FMCG sector. We collaborate with our customers to ensure that the solutions we design and locally manufacture meet their strategic current and future requirements, and end-consumer preferences.
Opportunity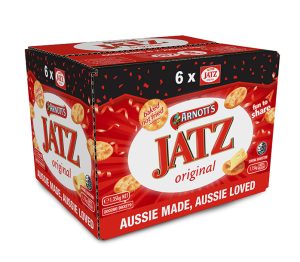 As a result of Covid and supply chain issues, we've seen a surge in consumer demand for multi-pack products. Buying in bulk has become popular, allowing consumers to avoid multiple trips to the supermarket. There has been an increase in demand for convenience, best price, quality and locally-made products, which support Australian jobs and the economy.
With these trends and preferences in mind, The Arnott's Group. challenged Opal to design a multi-pack solution for their Savoy and Jatz biscuit brands, that eliminated the need for plastic shrink wrap and shelf-ready secondary packaging.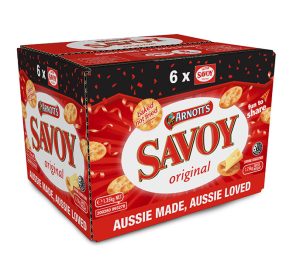 With a clear brief from The Arnott's Group, Opal's team worked towards developing an impactful and improved artwork design for Savoy and Jatz multi-packs, available exclusively at Costco.
Biscuits were usually stocked in a plastic shrink wrapped four-pack box featured in a 'shelf ready' style outer shipper. Opal's packaging design and local manufacturing capability meant we could offer a multi six-pack box, removing the need for plastic shrink wrap and the disposable outer shipper.
Outcome
The Arnott's Group Savoy and Jatz multi-packs are locally manufactured by Opal and designed with clear consumer labelling such as "Aussie Made, Aussie Loved". Six boxes are contained in one easy 'grab and go' box. The artwork design was optimised and delivered via a high-quality flexographic printing process, ensuring that the Savoy and Jatz branding is prominent, and brand equity is not diminished with stock depletion.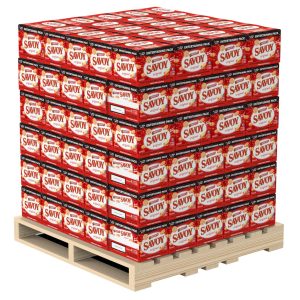 The multi-pack packaging is a more sustainable paper-based solution. Through the elimination of outer shelf-ready packaging (SRPs) and the plastic shrink wrap, Opal's solution reduces in-store waste and consumers are not left with plastic shrink wrap that would otherwise end up in landfill. The packaging was designed in line with APCO's sustainable packaging guidelines.
The solution is 'self-depleting stock' which means staff don't need to replenish stock. The Savoy and Jatz biscuit ranges are packed, shipped and sold from the pallet, and once all the products are sold, only the pallet is left.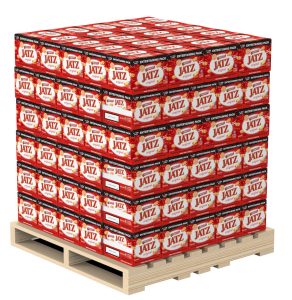 Contact
For design enquiries contact JD Wong: JD.Wong@opalanz.com
For Fibre Packaging Sales enquiries contact Marina Jovanovic: Marina.Jovanovic@opalanz.com
Savoy and Jatz Multi-Pack Solution