Limited edition Cadbury Roses chocolate box
Overview
Opal has collaborated with Mondelez to design and manufacture a limited-edition, Indigenous inspired packaging for their iconic Cadbury Roses chocolates. Opal was challenged to create this packaging to celebrate Mother's Day that would disrupt the gifting space and showcase the creative artistic work of First Nations Wirajuri artist, Karen Lee. The packaging design also had to stay true to elements of the recognisable Cadbury Roses brand cues and heritage.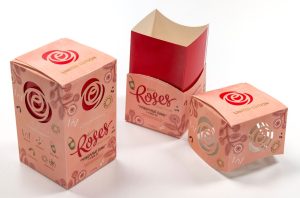 Opportunity
With Opal's innovative skillset, we aimed to disrupt the gifting space by designing packaging for Cadbury Roses that was simultaneously recognisable as the Cadbury brand but different to the usual packaging, to fulfil the limited-edition requirement. Consumers are familiar with the traditional Cadbury Roses packaging, which comes in a horizontal pack format. However, for this limited-edition version, Opal designed the packaging in a vertical format using a die-cut technique to highlight and showcase the brand's rose icon. This design change helped to achieve multiple functions, including:
Ease of sharing the chocolates and presentation (display)
Providing a sense of 'premiumisation' through limited-edition packaging featuring artwork from a First Nations artist
Elevation of the unboxing experience for consumers, who were mothers and grandmothers in this instance
The packaging is also a paper-based solution, providing an alternative to the traditional tin. This paper-based material in the packaging means that the design is 70 per cent lighter than the traditional tin packaging, which is ideal for the consumer when carrying or holding.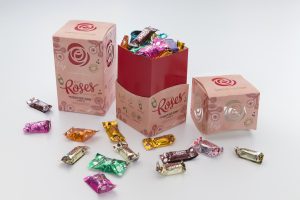 Outcome
Opal's packaging design for Cadbury Roses chocolates demonstrates our die-cutting capabilities and takes advantage of colour contrast and tactile depth with the brand's rose icon. It generates impactful differentiation to convert and drive greater sales in the retail environment. In addition to the aesthetic differences of a horizontal pack format, the limited-edition Cadbury Roses packaging also offers logistical and supply chain benefits. The 689g carton packaging design ensures distribution efficiency and pallet optimisation, where Mondelez can add 25 per cent more units per pallet. That is 320 units per pallet with the new limited-edition design versus 256 units per pallet for the traditional Roses 689g tins.
Opal was awarded Silver in the following categories for the unique and beautifully designed limited edition Cadbury Roses chocolate box at this year's Australasian Packaging Innovation & Designs Awards (PIDA) 2022:
·         Food Packaging Design of the Year
·         Outside of the Box Design of the Year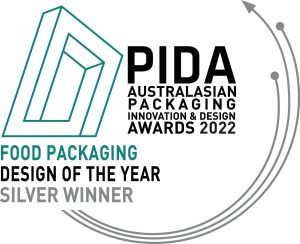 Contact
For packaging design enquiries contact JD Wong: JD.Wong@opalanz.com
For sales enquiries contact David Pointer: David.Pointer@opalanz.com
Limited edition Cadbury Roses chocolate box