Opal Kiwi Packaging supporting Kiwifruit for Schools
Opal Kiwi Packaging has partnered with Punchbowl PackCo Limited, one of our long-term loyal Kiwifruit customers on a great community initiative, the "Kiwifruit for Schools" program.
Kiwifruit for Schools donates fresh kiwifruit to preschool and school children. In some cases it's the first time the children have tasted kiwifruit. In collaboration with Punchbowl PackCo, Opal designed and donated appealing packaging and designed fun stickers for the children. While 2,960 boxes of fruit were distributed last year, the goal is to top this number in 2021 by reaching more schools. Opal team members are proud to support Kiwifruit for Schools, especially seeing the smiles and thank you letters from the children.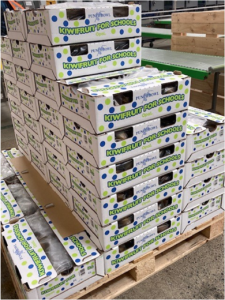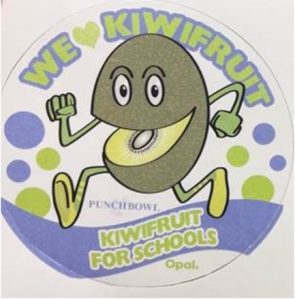 Opal Kiwi Packaging supporting Kiwifruit for Schools