Get to know our Opal people: Paul Meldrum
Have you ever wondered if your work colleague's name sounded familiar or if they looked like someone you may have seen on television? Maybe they were on a reality TV program or were a professional AFL player.
Does the name Paul "Molly" Meldrum sound familiar to you? Opal's Victorian State Sales Manager – Industrial, is ex-AFL football player Paul Meldrum, who has been working at Opal for five years.
"Most of my working career has been in the corrugated industry," Paul says.
"I lead a team of five key account managers who manage large and medium contracted account portfolios. They are an experienced group that effectively manage the supplier-customer relationships across their portfolios."
"My role mainly involves supporting the team with contract negotiations, supplier reviews, new business development, as well as order escalations and dispute resolution," he says.
Paul played 158 games for Carlton for 11 seasons during the eighties and early nineties in what was previously known as the Victorian Football League (VFL) – now known as the Australian Football League (AFL). "It was a long time ago now, but I was fortunate enough to play in a premiership in 1987, the same year that I came equal third in the Brownlow," Paul says.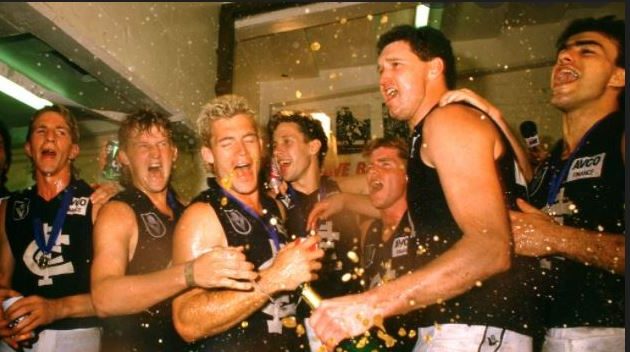 Reflecting on Brownlow night in 1987, Paul described it as a strange experience. "I knew I would likely poll well early in the season, and I picked up five best on grounds in the first eight rounds. I also knew that was all I would poll, as my form dropped away mid-season to the point where I ended up being dropped to the reserves twice.
"Even as I sat there on Brownlow night, I wasn't sure I would be in the Grand Final side. Fortunately, I was selected and fulfilled a childhood dream as Carlton won the 1987 Grand Final against Hawthorn," Paul says.
Paul finished his professional playing career with Carlton at the end of 1992 and spent the next three seasons playing and then coaching Bacchus Marsh in what was then called the Ballarat League.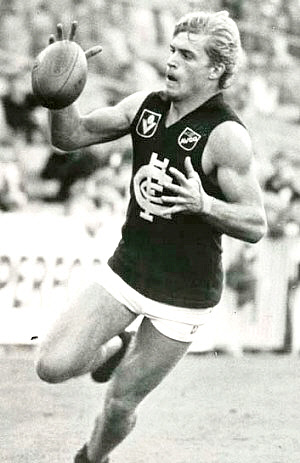 "In 1996 and 1997, I returned to Carlton as a part-time skills coach. I have had no official involvement in football since then but remain a keen supporter of the club, like I was before I played there," he says.
Being an ex-AFL player helped Paul launch a career in sales with many lessons learnt from being a part of the Carlton Football Club. "I think the disciplines and habits I learned as a player were important. These include goal setting and working as a team to achieve goals. Also, the importance of proper preparation to succeed and the resilience learnt through dealing with the setbacks and disappointments, which are part of sport, business and life in general," he says.
Paul really enjoyed playing at Carlton and the opportunities it provided.
"The thrill of match day, the camaraderie with team mates and the travel.
"I believe my experience playing a team sport at an elite level has helped me during my working career too," Paul says.
Get to know our Opal people: Paul Meldrum