Opal partner with Punchbowl to support "Kiwifruit in Schools" program
For the last couple of years, Opal has partnered with one of our long-term Kiwifruit customers, Punchbowl, to support the "Kiwifruit in Schools" program.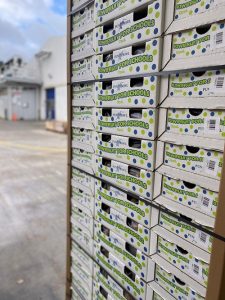 Opal assisted with the initial design concept for the box designs and has donated more than 6000 boxes to support the program.
The support for the program relies heavily on volunteers who help with packing the kiwifruit. Punchbowl volunteers work on packing and arranging the boxes to distribute to schools and daycare facilities in the local community.
"It is important, especially in these current times to ensure that our children get access to healthy fruit and vegetable options. Kiwifruit provides a great source of vitamin C," says Sharon Pickering, Account Manager, Opal Fibre Packaging Mt Maunganui, New Zealand.
The Punchbowl team said it was great to see kiwifruit getting out into the broader community in South Auckland.
"Punchbowl is very appreciative of Opal for the supply of the boxes, which keeps the costs down and ensures that we can reach as many children in our communities as possible," a Punchbowl representative said.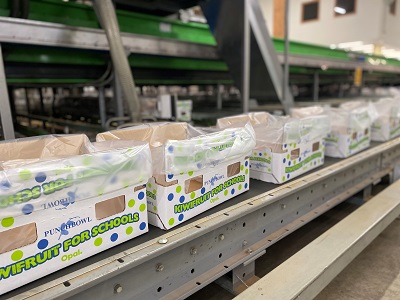 Opal partner with Punchbowl to support "Kiwifruit in Schools" program