Get to know our Opal people: Heidi D'Elton
This year for R U OK? Day, we caught up with Heidi D'Elton, Head of Safety Engagement and Wellbeing at Opal.
Please note: This information is provided for informational or education purposes only, and is not a substitute for and should not be taken as professional health advice.
Heidi has more than 23 years of experience in the health and wellbeing space and enjoys supporting people. "I genuinely love helping people to find the support and tools to get back to their happiest and healthiest selves," she says.
Heidi's typical workday varies from working on Opal's wellbeing structures and supports, including EAP and general mental health initiatives, to project work. "I also work on pre-employment medical assessments, Flu vaccinations, on-site preventative health services, and fitness for work review. All this work is being done so team members have access to the same health and wellbeing benefits and supports," she says.
Heidi considers R U OK? Day as an important awareness event because stigma and isolation are such a danger when it comes to mental health. "Giving all team members the tools to recognise the signs in their peers and the confidence to have a conversation, will absolutely save lives," she says.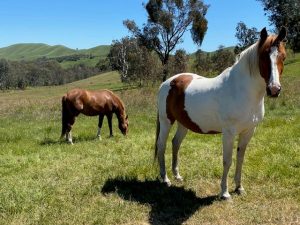 Heidi looks after her own mental health and wellbeing by taking her two dogs for walks and spending time on her farm with all her animals, including two cats, three horses and a herd of black Angus cattle. Heidi also enjoys gardening and taking in the fresh air.
Throughout her career, Heidi can point to countless examples demonstrating a positive link between improving employees' mental health and increased awareness in general. "Days like R U OK? Day have led to both help-seeking behaviours in individuals and support being extended by peers.
"Any time a conversation starts about mental health, an opportunity presents to change the course of a life in a positive way," she says.
Heidi acknowledges that work colleagues, friends and family supporting each others' mental health is the most common support that people seek when they are struggling or in a crisis. "This is why improving overall awareness, destigmatising and improving our support structures for team members and their immediate families is so important for health and wellbeing." she says.
To find out more about R U OK? Day visit: https://www.ruok.org.au/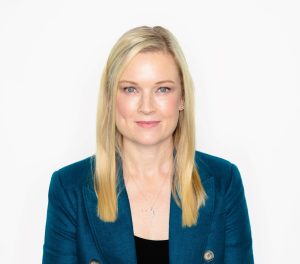 Terri Smith, General Manager for Cartons New Zealand, looks after Opal's Auckland and Christchurch sites. "I also work very closely with the New Zealand Fibre team as we support each other across sales, HR, safety and manufacturing," Terri says.
Opal's Victorian State Sales Manager – Industrial, is ex-AFL football player Paul Meldrum, who has been working at Opal for five years.
Linh Nguyen joined Opal as part of a 12-month Supply Chain Graduate program, and 10 months later was offered a permanent position with Opal.
At Opal, we can continue to #EmbraceEquity by creating an inclusive culture and workplace that supports diversity and equity.
This National Recycling Week we caught up with Ginny Parisot, Recycling Consultant – Opal Paper & Recycling, who has been with Opal for five years.
Darren Cooper, Flexographic Printer, heads up the Accu-Label project for Opal in Rocklea, Queensland. Darren's career started from humble beginnings, where his first paying job was counting stickers in a screen printing plant in Tasmania, where he grew up.
Muzaffar Goolam is part of the team from Opal Paper & Recycling Botany Mill where he is the Process Expert for the Winder and Finishing section of the B9 paper machine.