Connected packaging for Agriculture Victoria
Overview
Opal has partnered with an Australian technology provider to create a digitally printed carton that connects consumers with the packaging and product within, all via a unique scannable mark known as the Laava Smart Fingerprint®. Unlike QR codes that are vulnerable to replication, Laava Fingerprints were designed to be secure and are ideal for product authentication. The combination of Opal's digitally printed cartons with Laava Smart Fingerprints® results in a total connected packaging solution, enabling brand premiumisation, authenticity, supply chain monitoring and digital storytelling.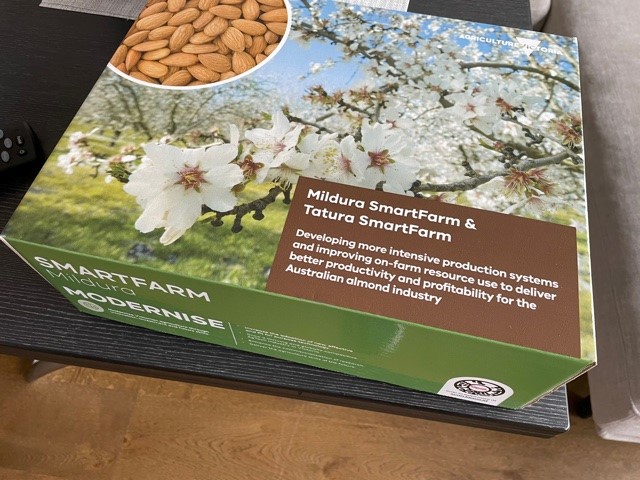 Opportunity
Agriculture Victoria's Tatura and Mildura SmartFarms are horticulture research facilities identifying new traceability agricultural technologies that can be applied to the perennial fruit industries. They were seeking a carton that could be branded with high quality artwork and scannable mark, which would allow them to tell their brand story on traceability research and development at their SmartFarms in Mildura and Tatura.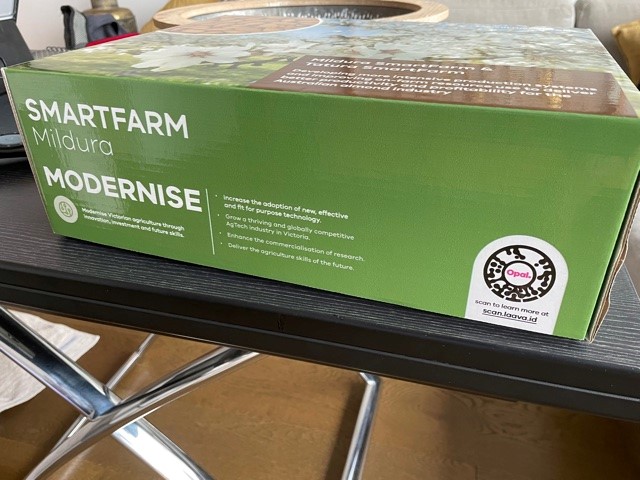 Outcome
Within a short two-week period, Opal manufactured digitally printed cartons with photographic quality artwork and embedded Laava Smart Fingerprints®, allowing the SmartFarms to engage and inform consumers of their agricultural technology processes for Australian almonds. As a result, pear, apple and summer fruit products will follow in the coming months. In addition, the development of full traceability solutions, piloting Blockchain, provenance assurance and orchard image recognition systems. Opal's connected packaging solution is also suitable for many other industries.
Connected packaging for Agriculture Victoria